Choose How You Contact Us
Whatever way you choose to contact us you will be contacting one of our friendly staff. Even better, you can visit us at our office in Surrey Quays which is near to the stations in Surrey Quays and Canada Water. If you use the bus, the 199 service stops 3 minutes walk away at Plough Way/Grove Street. The entrance is behind the building nearest the Greenland Dock, when you arrive ring our bell and we will be pleased to see you.
Our Office Location
We are based in Surrey Quays, right beside the Greenland Dock.
Address: Unit C2, Ensign House, Rope Street, LONDON SE16 7EX
Telephone: 020 3713 7293
Business Hours: 9am-6pm M-F
Public Transport: Canada Water on Jubilee line and Surrey Quays station on London Overground are all within 10 minutes walk.
Bus 199 stops in Plough Way/ Grove Street 3 minutes walk from the office
Driving: Call us to reserve a parking space for you or use the on street parking right outside the office. The Surrey Quays Water Sports Centre opposite the office has free parking for four hours.
Access: At the entrance to the office which is on Rope Street please ring our doorbell at the left set of Synergy Doors so we can greet you.

Warndon Street, SE16 2SB
Some of our training activites and Panel Meetings are held here.
Located near to Surrey Quays Overground station this lovely facility is just 10 minutes walk from our office. Click on the photo to find directions on their website.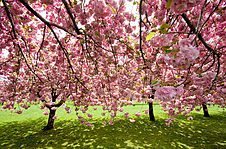 210, Jamaica Road, Bermondsey
Some of out training activites happen here.
Located within two minutes of Bermondsey tube station this is a great facility for larger events we hold. Click on the photo for more detailed directions from their website.