Why Fostering In London Matters To Us

 
Welcome to Synergy Fostering, one of the most supportive independent fostering agencies in London.  We are passionate about helping people foster and developing the value they bring to children who cannot be with their own parents. Providing exceptional support, development and training that is delivered with care and positivity, we help carers and their families feel confident to provide safe, secure homes for foster children. A family focused independent fostering agency in London for over 20 years, rated as "Good" by Ofsted throughout.

 
We are inspired by the story of the starfish on a beach. Click here to find out why.
How Can We Help You Foster In London?
How To Foster a Child ?
Find out how our recruitment process works to develop your skills ready for your first placement
Can I Foster?
Find out if you could look after children in need and whether you would like to join the most supportive fostering agency London has to offer. 
Why Choose Us?
Find out what makes us different from the other independent fostering agencies London has to offer?
Ofsted Review
Find out about our Ofsted review and highlights from our latest report in Jan 2019
Our People
Find out about the great people who foster with us and staff who support their work with us.
Children
Find out more about the kind of children  we have cared for and how they get on here? 
Children's Guide
This is where we keep it real for our young people. No complicated jargon just helpful advice.
Statement Of Purpose
Find out what we do, the values we hold to and how we care for children.
Leaders
Find out about the two Social Workers, friends for 20 years, who own and run Synergy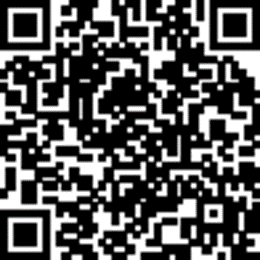 This QR Code will take you to our
Foster Carer Handbook 
We are led by Gurmeet Sodhi and Shobha Harris, two social workers who have been  friends for over twenty years and still enjoy improving the lives of children in care through fostering. 
More From Gurmeet and Shobha
Press the quotes to read more….
Shobha - "I love working with Foster Families who really care about changing the lives of vulnerable young people for the better ..."
I love working with Foster Families who really care about changing the lives of vulnerable young people for the better. It's a privilege for me. Seeing carers new and experienced growing in confidence and learning new skills that channel their caring nature to cope with the issues young people in fostering face every day is very rewarding work. Even after over twenty five years working with vulnerable children, I still feel a deep connection to enabling children in care to find a brighter future. Bringing fostering near me.
"Long term, the vulnerable children we help will achieve more and do more than they would otherwise; thats why I care.."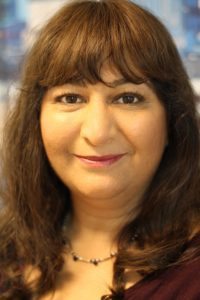 Long term, the vulnerable children we help will achieve more and do more than they would otherwise; that's why I love working with foster carers and their families. Starting with caring, nurturing people with the potential to be foster carers and developing them into foster parents who can help the most vulnerable young people in society is great. Being there for young people in care and putting their emotional needs first is a challenge we all need to face if we are going to prevent them from coming to harm.
Foster A Child in London. They Need Your Help
Foster Homes in London needed this year
Children Coming into care in UK this year
Children in Foster Care in London
Children and Young People Have Different Needs
Who can you help best
Emergency Fostering
When children and young people are in a crisis situation, social workers and other authorities are duty bound to act quickly to make the situation safe.
Foster families can help by being available to accept children at any time day or night, at short notice and with limited knowledge of the children.
This type of fostering needs a special approach working with limited information and a vulnerable young person who may be upset or confused. Providing care like this is vital to bring  safety to a young person in need.
Long Term Fostering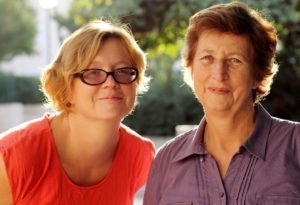 After a child has settled into foster care, the best option for their care might be long term fostering.
Making a commitment to a child until they are 18 or beyond is significant. Not least of which you will need to think ahead to when the child will be 18. What will your family composition will look like then. Families are matched carefully with children and may have a chance to get to know the child before the placement starts.
We will use our experience to set up the long term support plans to make sure the placement sustains.
Respite Care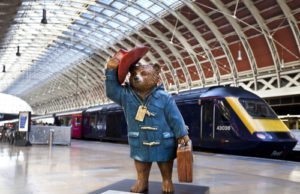 Just as you might leave your birth children with their grandparents for the weekend, foster parents sometimes need a break from fostering.
Respite carers look after foster children for short periods of time. This might be a one off stay or perhaps a regular arrangement depending on the needs of the young person.
Learning how to settle the children and to ensure that they can return to their main placement without undermining that arrangement is important.
This type of fostering often suits people who have irregular work commitments.
Bridging Placement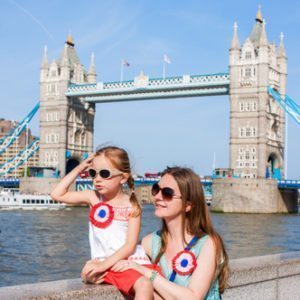 Bridging placements are short term placements on the way to more permanent care like adoption or long term fostering.
During this time children will need to be re-assured and helped to understand that they will move again.
We teach you how to make positive attachment to the young people and how to move the child on in a way that is positive for them.
This has challenges for the foster families as well and we can teach you how to manage the natural feelings of loss at the end of any meaningful relationship.
Teenagers
Teenagers have a special appeal. We are all inquisitive about young people's lives and how they see the world. Keeping the lines of communication open no matter what you hear is a fundamental skill when caring for teens. You might be the only people they confide in.
The fine line between giving attention and giving them their space is crucial. The subtlety of developing independent young adults versus their safety and security in the modern world is the balance that needs to be addressed. More than most they will appreciate you (usually after they grow up though!)
Sibling Groups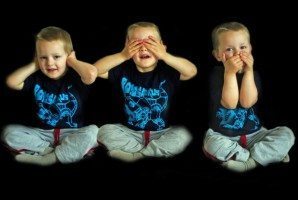 Keeping brothers and sisters together in fostering gives children an increased resilience. We help you learn about sibling rivalry and integrating groups into your family.
Finding enough bedrooms in the same home to look after siblings is at times difficult. Sometimes they can share a room if they are of the same gender and similar ages. With most sibling groups you will need more than one room to consider this type of fostering.
If you have more than one spare room you might consider this form of fostering.
Young Parents
Helping young parents learn to care for their child in a safe and responsible way can be very rewarding. Young mothers or fathers who are struggling to meet the needs of their child are placed in foster care.
Your role is to support and guide them to care for their child in a safe way. You will also make observations about their ability to parent their child.
We can support you to learn how to provide care for a care giver and how to show young people the skills they need to care for their new child.
Therapeutic Care
Some children come into foster care after significant trauma like physical or sexual abuse. While they receive professional help, they also need more support from an understanding foster family.
We offer training for all our foster carers in how to manage crisis situations and how to care for children with trauma because all children in care suffer from some level of it. Further training and development will teach you how to help young people feel safe to talk about their difficulties and how to manage your own feelings about these issues as well.
Unaccompanied Minors
Providing a place to stay for unaccompanied minors, or children who arrive in the UK without any appropriate adult to take care of them is an increasing part of our work.
Children in this situation may not speak good English and they may have had many difficulties on their journey from war torn parts of the world.
Once they are settled they will be subject to Home Office supervision while they application for asylum is processed. During this time, they will need reassurance and understanding.
Additional Needs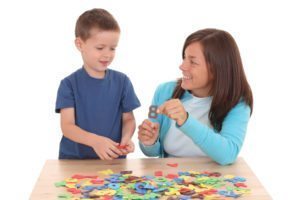 There are many different forms of additional needs including the support of physical disability, educational needs and some mental health conditions.
Some children need physical modifications to their home environment and some just need additional time to help them cope with their disability. It's difficult to be specific because each child will be at a different level of development.
Foster families provide much needed care and understanding for these young people.
Different Races and Religions
With so many children in foster care, you can be sure that they span many races and religions. If we had an infinite supply of foster families we could match these exactly, but sadly that's not the case.
Race and religion are not the only matching criteria and so some foster families will look after children who are not from their own ethnicity or religion.
Foster families like this are very open to other cultures and enjoy learning about and promoting the child's chosen religion and try to match the cultural aspects of the child's care like food or hair care for example.
Remand Fostering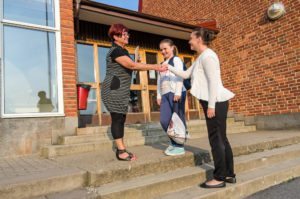 Remand fostering is provided for children and young people who are part of the youth justice system. Typically, these placements are following some form of criminal charges but the child may still be in the court system at this time.
Where the child is considered not to be a threat to society they may be referred to foster care. Children are usually under some form of restriction to their mobility such as a curfew, a tag or a need to remain at home.
Clearly most children in this type of fostering need a great deal of re-assurance and they may be anxious about the outcome of their case and the consequences of their previous actions.
What Happens After I Call?
A video with our Synergy Characters Seb and Faith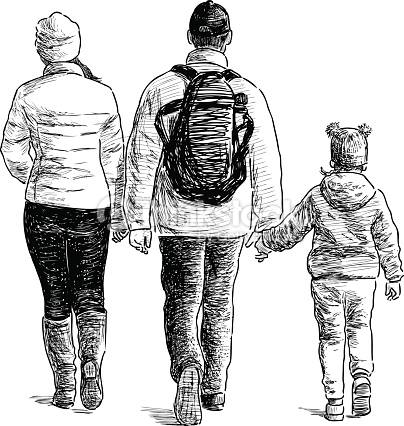 Everyone has a different story how they have got to where they are today. There are not many circumstances we have not heard before and not many reasons why you cannot foster.
There is no formula for a Foster Family just people who care and have room in their life for a foster child.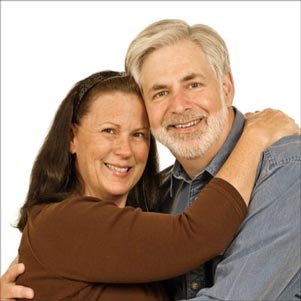 Debbie and Fred
Debbie and Fred decided to foster after their own children from their first marriages left home. With two empty bedrooms they decided to look after a sibling group. Now they have a real houseful when the older children visit.
Celeste
Celeste is single and has fostered lots of children and now takes care of Parent and Child placements in her home, sometimes two at a time! She loves the small children and guiding the young parents how to care for their new families.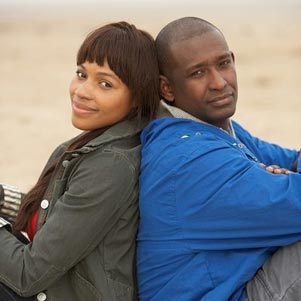 Delila and David
David and Delila both work and still find time for fostering and their two birth children. David's parents also foster and Delila comes from a big family herself so she loves to have her house full of lively activity and the sound of families playing.
Paul and Peter
Paul and Peter are married. Peter works from home. They did not realise they could foster but now they have been trained they realise they have all the skills they need to look after a young person in their two bedroom flat. They enjoy sharing their love of sporting activities with young people.
Heather
Heather is a full time teacher who has been fostering for many years. Her work based skills make her ideal for fostering. She is able to look after older children who are a bit more independent but of course she also has the school holidays free for parenting when her foster children are off school.
Suman and Anand
Suman and Anand have looked after many children from all backgrounds over the years. They hold an annual house party for all their foster children on Christmas Day, a day many previously fostered children find difficult. "Our diary was free that day."
Come and Join us. Become a Foster Family within a family.
 Get Started Today