Why Foster Carers Matter To Us
Foster Carers are the people who can provide a safe and secure home environment in which children can flourish. They are a special group of people who do fostering accepting children as individuals and help them feel good about themselves while guiding them in their development. Great foster carers are able to work with lots of other professional people to make sure that children and young people have a voice and that their needs are met. Our work would be meaningless without foster carers who are the centre of our great team!
What Kind of People Foster?
You Are Thoughtful
The chances are you've been thinking about fostering for some time. Almost everyone who contacts us has already had conversations with lots of other people in their lives!
People who come forward to do fostering usually have some knowledge of what's involved. They may know someone else who fosters, been fostered themselves, or been part of a 'fostering family' whilst they were growing up.
You Like Children
It goes without saying that you'll enjoy the company of youngsters. Common among all our carers is great personal warmth and a strong desire to help children. You're likely to be someone with strong values and beliefs; who is compassionate and non-judgmental.
You Can Talk Clearly
With the right personal characteristics, you'll also need good communication skills and the personal confidence to speak up on behalf of the children you foster. At Synergy, you'll join a professional team of experienced colleagues who will help you to find your skills in certain areas.
You Enjoy Teamwork
Fostering is about caring for someone else's child in your home when they are unable to live with their birth family. It's about supporting children to come to terms with difficult times and not giving up.
You will work with other professionals sharing your observations about the child and listening to and acting on the advice given by others. Success for children requires input from many sources
People like you Foster – We can help you
Compared to Fostering Agencies near me
London Fostering Agency
We'll Call You
Give us your phone details and a convenient time for us to call. Or just simply…
Call us 0203 713 7293
Weekly Allowance
We send your allowances to you weekly direct to you account and not monthly like many agencies.
Free Workshop
Join us for a free workshop to see if fostering is for you. There is no obligation. See what you need to do to get invited…
Free Medical Check
We offer you and your partner a free medical check covering all aspects of your health.
Home Visit
One of our Friendly Team will meet with you and your family in your home. Find out what happens when we visit…
Paid Training after Approval
We pay our approved carers each time they participate in training and grow their skills. Find out more about the rewards for fostering…
A video about Fostering Approval with Seb and Faith
Fostering Agencies near me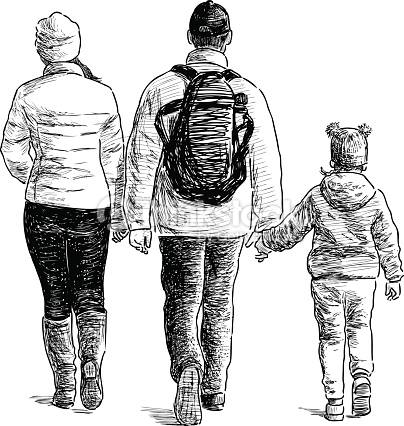 What Is Required to Foster?
Press on the coloured bars below to read more
Disclosure & Barring Service Check
We will check the Disclosure & Barring Service (DBS) records for all the people who live in your home. You need to share with us anything that might be found later during this check.
The reason for undertaking this check is to ensure that no-one in your household has a history of child related or violent offences.
Not everyone who fosters has a blank DBS record. The age and nature of any offence will be considered in relation to the role of a foster carer and an overall assessment will be made on balance.
Sometimes offending behaviour that happened some time ago might even be considered as a valuable experience that you can use to your advantage in this role in later life!
A Spare Bedroom
You, your foster children and your own children all need to have their own bedroom. In other words there needs to be one bedroom for the parents and one room per child in the house. A bedroom must be large enough to accommodate a single bed, wardrobe and some space to play. Bedrooms must not have any other function.
There are a number of reasons for this. Firstly, foster children in particular need to have some private space away from the foster family so they can reflect. Secondly, there may be some resentment if birth children were made to share a bedroom while a foster child has their own. Finally, there are issues of safeguarding children from each other that need to be addressed in all cases.
Right To Live and Work in the UK
Foster Carers need to have the right to live and work in the UK. It would be irresponsible of us to approve a Foster Carer to look after a child only to find that the Foster Carers had to leave the country and the placement ended.
A UK or EU passport or Indefinate Leave to Remain will be suitable evidence of your right to work as would a working visa. There are other kinds of Home Office approved documentation that we can check for you if they apply.
Suitable Medical Health
During the process foster carers will be asked to undertake a medical examination with their GP which we pay for.
Your GP will be asked to assess whether your health is suitable for fostering. This is an assessment only they can make, but common ailments managed by reasonable levels of medication are usually accepted such as diabetes or asthma.
Our agency GP will also assess your doctor's report to ensure that it is vetted to the same degree for all.
Please tell us about any medical conditions early on and we will try to provide some advice on suitability from our experience of others.
Local Authority Check
During your assessment we will request Local Authority checks based on your address and prior addresses.
These checks will look for any connections you may have had with Social Services in your local area. The check would declare any issues with your own family circumstances or neighbourhood disruption. In addition, if you have been a foster carer or adopter previously then we would review your records relating to this.
As with all these checks early disclosure is the most suitable way forward so that we can advise you on how to proceed with fostering.
Caring and Understanding of Children
You might have all the requirements for fostering on paper, but you also need to have a caring and understanding attitude towards children.
We will expect you to be tolerant of other religions and races and to uphold anti-discriminatory attitudes to others especially children. You may need to consider how you would care for children who are not from your own culture or religion.
Your Approval Process
Each Family will have an individual journey in fostering but every family needs to be approved by an independent panel before they can look after other people's children. Some of the steps can overlap so that the total assessment time would typically be between 10-34 weeks. This depends on the amount of availability you have and the skills and development required. Here are the main steps of the process:
Telephone Contact

Five Eligability Questions

No Obligation Home Visit

Free Three Day Workshop

Professional feedback

Regular telephone updates

*Depends on numbers
Statutory Checks
Stage One
Criminal Record Checks

Medical with your GP

Local Authority Checks

Home/Landlord Checks

Work References (if child related)

School References (if applicable)

near me
Senior Social Worker Oversight

Allocated Social Worker

Weekly Home Development Visits

Professional feedback and coaching

Completion of Assessment Report for you to approve
Approachable Friendly Enabling Panel

Social Worker Accompanies you

Face to Face meeting

Full Written Feedback
"Even though I had worked with Lisa (SSW) for many weeks preparing my assessment, I was so nervous. Afterall, the form F assessment is written about my life experience and how I have been brought up, so it is personal.
I was pleased that the Panel all smiled when I came in and introduced themselves. They asked me some questions but as they said "I am the expert on questions about me!"
At the end when they told me I was approved they even clapped in congratulation."
"We chose Synergy Fostering because it was one of the fostering agencies near me and the people we met at our home visit. Shobha was lively and really cared about what she was telling us. She did not make it sound easy and that was refreshing.
The training workshop was very informative and really opened our eyes to how fostering might affect our family, good and not so good.
Each time we found something difficult or hard to understand, someone would be there to try to help us. Now after approval we are still learning and we continue as part of the family."
"Its not been easy getting approved. We had a long journey because we had to fix a few things before we could progress. First, there was the spare room; we didn't have one! Then there was the CRB incident from my youth.
Synergy were really patient and kept in touch. Unlike another London Fostering Agency, they did not judge me for my CRB record but used that as an example of an insight that I have into the dangers of drugs!
Now I even take care of children in care who are in danger of this addiction. I never thought good would come from that part of my life!"
Frequently Asked Questions About Recruitment
Do I need to own my own home?
All homes are suitable for fostering as long as they have a secure formal tenancy in the name of at least one of the foster carers and the owner gives permission for you to do fostering in the property.
We will ask for a landlord reference or evidence of home ownership as part of the application.
Can I work and foster at the same time?
Providing that you are able to meet all the needs of the foster child (as a priority over your work) and attend training and meetings that are required to sustain the foster placement then flexible work is acceptable.
Some of our carers are able to do full time work and foster when they care for older children but they still have to take time off work whent he foster child is sick or has problems at school. What would you do if the foster child was excluded from school?
Some employers are fostering friendly such as Tesco and they will allow time off to undertake fostering activities if the fostering agencies near me
Talk to us about your plans and we can use our experience to help you decide if this will work for the foster child and you.
Can I Foster if I am not married?
Yes, we have many single, divorced or co-habiting foster carers. The key here is stability. The adults that live in the foster home need to provide stability so short term relationships are not usually suitable unless the partner lives elsewhere of course.
What is the age range for fostering?
There is not really a set legal age range for fostering. The key is stability and capability though and so we have a lower limit of 25 but there is no upper limit. This is set by the capability of the prospective foster parents. Our oldest foster parents are almost 70 and still provide some of the best care for vulnerable children.
Do I need any qualifications or experience?
There are no set qualifications or experience for this role. However, you will need to convince us that a child would be safe in your care so some experience of looking after children would be helpful.
Most of the skills and knowledge you need will come from your own upbringing and perhaps other roles you have in life like being a birth parent or an aunt/uncle for example. Its always great when we find people who have experience from work or residential settings as all this provides  valuable additional skills.
There is training available as well.
How long does the approval process take?
The approval process is slightly different for each family. It depends on how many people live in your home, how many significant others we need to talk to and the speed of the checks we undertake on your behalf.
We have had approvals achieved in 12 weeks and some poeple's approval takes 6 months. The most important factor is your willingness to share your life story with your Assessing Social Worker and how well you absorb the information we need to share with you while your assessment is happening.
The Suitability Stage
Is Fostering For Your Family?
5
 Eligability Questions
We will listen and write down your answers to the six  questions about your eligability.
+Unlimited use of our telephone advice line
1
Home Visit
We visit your home and meet your family when its convenient for you. We give you some experiences about fostering and how it might affect you.
+Regular updates on progress and next steps
3
Day Fostering Workshop
This three day workshop will provide you with some of the skills needed to foster. The workshop is free.
No Obligation
+Written feedback at the end of the suitability Phase to let you know what to do next
Three Easy Steps That Can Change Your Family Life
The Statutory Checks Stage
The legal requirements
Fostering Agencies London
Compared to Fostering Agencies near me
Complete an application form giving us permission to undertake your checks.
DBS
 Disclosure & Barring Service
Each member of the household and any significant others
Some checks are based on your circumstances and others in circles below are compulsory
Local
 Authority Check
Each address you or your partner have lived in recently
References are taken from Landlord – if you have one     School – if you have children      
GP
 Medical Check
Each Foster Carer.
Paid for by Synergy
 Ex-Partners – if you have one Work – if it involves children Pet Assessment –  if needed

ID
 Identity Check
Each Foster Carer. Passports; Right to Work in UK
When all the checks are returned we will tell you that Stage One is complete
London Fostering Agency
compared to fostering agencies near me
Every Stage Two Assessment is Different
The Stage Two Assessment might start before your Stage One Checks are complete
This part of the assessment is all about you and your partner. You will be visited by a qualified social worker who has been alloacted to work with you. Over the next weeks you will meet with the social worker several times. They will ask you questions about your life and how you have approached different aspects of it. None of the assessment is designed to catch you out its all about finding out about you and what you value in life.
Ultimately, the social worker will compile a report about you and your partner known as a FORM F report. There are various sections in it about your family history, your relationships, your children if you have them, the skills that you can demonstrate, you attitudes to parenting and something of your current lifestyle.
This togther with your Medical report and the Health & Safety report will be submitted to the next stage ; the Panel Approval.
The Assessment will cover many aspects of your life and how you have become the person you are
The assessment will mainly focus on you and your partner if you have one. We will also want to talk with any adult children and ex-partners with whom you have had children.
As you work through the assessment process you will find that you build a relationship with your assessing social worker as they attempt to identify your strengths as an indiviudal and how these might help young people in your care.
Eventually, all of these strands will come togther in one report called a Form F report that you will have the opprotunity to comment upon before it is shared with the approval panel.
The Assessment will take place over 6-12 weeks involving at least six meetings with your Assessing Social Worker
The Assessing Social Worker will ask you questions designed to help discover your skills, motivations and values. This will cover many personal details about you and your partner and you must be prepared to discuss these matters open and honestly. Your integrity is in question if you do not reveal details that would have a bearing on this assessemnt and they are discovered later in the process or during your fostering career. So please share with us, often the things you share will help you application in ways you may not currently realise.
Most people find the Assessment a worthwhile process. Some people say they have found out more about themselves
We often get feedback from prospective Foster Parents that they have learned more about themselves and their motivations as a result of this process. People often say they find out more about their partners and strengthen their relationships as well.
One foster carer who came to the offcie to sign his final Form F assessment told us that he was going to show it to his mother so she might better understand the man that he has now become!
During the Assessment you will decide on your recommended approval in terms of numbers and ages of children
The Assessing Social Worker will work with you to establish what the approriate number and age range of children are for you. There are many factors to consider such as the age and number of any birth children, your previous experience of caring for children, your working circumstances, the space available in your home and preferences to name a few. Always bear in mind though that children of all ages need your help so we would encourage you to consider a wide range
At the end of Stage Two, all of the work you have done with us together with the results of your statutory checks and Health & Safety Home Visit and Medical is compiled into a Report called a "Form F". The report is confidential and will only be shared with people who need to see it in the agency at this stage.
The Fostering Panel
Foster Care In London
Finally, your Form F report is read by all the members of our Fostering Panel. They will recommend approval if they think that the Form F report reflects that you and your family are safe to take care of vulnerable children and  the Agency Decision Maker will make the final decision on approval. The Panel tries very hard to make this process a positive experience while they carry out their role.
"Even though I had worked with Lisa (SSW) for many weeks preparing my assessment, I was so nervous. Afterall, the form F assessment is written about my life experience and how I have been brought up, so it is personal.
I was pleased that the Panel all smiled when I came in and introduced themselves. They asked me some questions but as they said "I am the expert on questions about me!"
At the end when they told me I was approved they even clapped in congratulation."
Who Makes the Recommendations On Panel?
Press the titles to see who is on our Panel and what they do for you
Recommendations Given Personally
Panel Chair
Zeeshan runs the panel business. He is the birth son of foster carers so he has great experience of what fostering is really like for families. He is also a qualified social worker and knows how to make panel a positive experience.
Panel Vice Chair
Fasil is our Vice Chair at panel he stands in for Zeeshaan when he is not available, he is also an independednt panel member in his own right. He also has experience of participating in many other agency's panels.
Panel Advisor
John is Panel Advisor who is responsible for making sure that panel operates to the policies and procedures of the agency.
Friendly, Experienced Panel
Team
Foster Carers
Shahnaz and Pat are our two independent panel members who are foster carers. One who previously fostered an autistic child and another who is a current foster carer with another organisation.
Health Professional
Julie is a qualified nurse with 8 years' experience in Safeguarding Children. She has a very good understanding of the issues facing children in the care of the local authority as well as the many challenges faced by foster carers.
Education Professional
Elaine works in schools around London as an educational psychologist supporting children with learning difficulties. She helps the panel to understand issues relating to education.
Written Decision in 14 Days
Former Child In Care
Shantelle was previously in care and knows how important it is to find safe foster families. Shantelle now has three children of her own now and works as a consultant to the NHS. They advise the panel on what it is like for children in care.
Alison was drawn to the role on the panel as her own family were Foster Carers and Adopters. She has extensive understanding of the challenges because she is someone who has been in care herself.
Alison has been a Key worker and a Family support practitioner for several Local Authorities and currently Children in Need Worker for Children with Disabilities.
Agency Social Worker
There will be another social worker from Synergy Fostering who has not been involved with your assessment. Their role is to make sure that the form F has covered all the right areas that it should and in enough detail.
Minute Taker
One of our office team Duyen is specially trained to take the notes at the panel meeting.
Don't Be Shy
If we didn't answer all of your questions, feel free to contact anytime.
Compared to Fostering Agencies near me